Hyperbaric Christmas Stocking Filler
Mon, 20 Nov 2023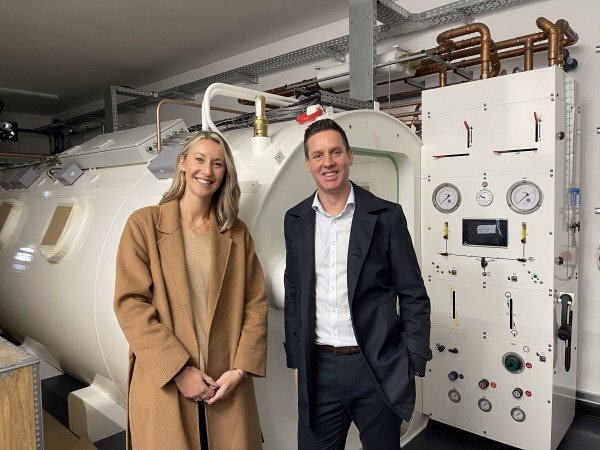 "Charitable Christmas Gift"
The Hyperbaric Chamber has received an early gift in the Christmas stocking.
Recently Ciaran Doherty and Jess Edmonds presented a £5,000 donation from the Keith Jones Foundation to HBOT IOM representative Debbie Barron .
This marvellous donation will be used towards the service provision costs for patient sundries which are needed by each patient whilst having treatments.
"A hyperbaric chamber by the people for the people of the Isle of Man"
---