Fund Raising to help the Riders of 2018
Mon, 30 Apr 2018
Unique Facility with a Unique Raffle Prize.
(The flowers are real, Inside the helmet is an LED light strip which lights up creating a talking point).
All funds will help heal any riders injured here at the Isle of Man TT, S100, MPG events.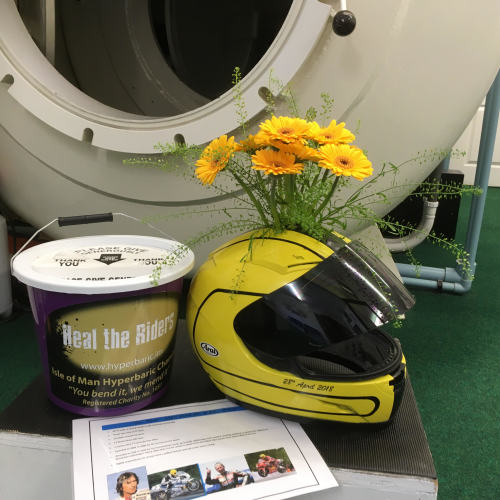 £5.00 Per Strip
Please write your name and telephone number on the back of a Draw to be done 14th September 2018.
Congratulations and thank you to Mr and Mrs Viccari upon your wedding along with Jeanette Carter for giving us this gift to fund raise.